Located on Birch Lake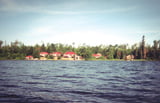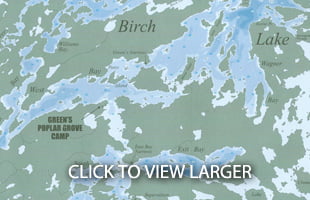 Birch Lake, which is 65 air miles N.E. of Red Lake, has approximately 29,215 acres of surface area. Nature has provided this large lake with crystal clear water, an abundance of weed bays, reefs, boulder beds and rivers where superb Walleye, Northern and Lake Trout fishing can be enjoyed through out the ENTIRE season. This natural habitat has provided a quality environment for the prolific re-production of all species that provide the high quality, quantity fishery we all enjoy.
Our truly accommodating caretaker is always available for advice, ensuring your motors are fuelled, boats equipped and our fully modern cabins with hot and cold running water, showers and indoor toilets, propane and electricity are always well maintained.
Your fishing adventure runs from Sat. to Sat. with check in time at 5:00 a.m. We look forward to having you.