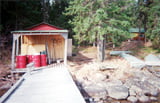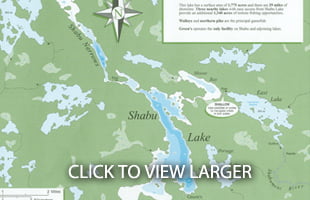 This outpost is the only cabin on the lake. Situated 45 air miles from Red Lake, this outpost and lake is a fisherman's haven. There are 2,975 acres to fish.
Enjoy the seclusion and privacy of superb Walleye and Northern fishing on these lakes.
We are licensed for up to 6 guests at Shabu. Enjoy the luxury of showers, hot and cold running water in a large fully equipped comfortable cabin. All trips are from Saturday to Saturday. Check in time is 6:30 a.m.